Browse Exhibits (3 total)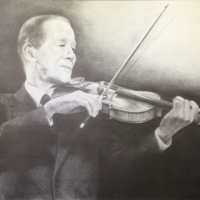 In July 2009 after a lengthy competitive process, James Madison University Library was awarded the Dr. Marianne Perkins String Pedagogy Collection.
These visual items are part of the Collection. Included in the exhibit are three watercolors on silk with calligraphy by Dr. Suzuki, a portrait of Suzuki by Scholtemeyer, and a photographic portrait of Dr. Perkins.
A video tour (below) and links to specific items with information (right) are available.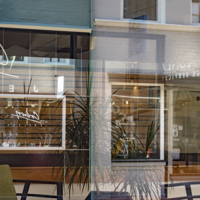 Welcome to the exhibit "Visual Noise", "...an ongoing color photography project expressing the "noise" of commercial and urban environments" by photographer Zach Sensabaugh. A local photographer, Zach's background and experience with art and music come together in this exhibit.
Zach's photographs have been widely published and have been displayed throughout the Shenandoah Valley. The photographs in this exhibit were taken in Charlottesville, Staunton, and Harrisonburg. Use the links on the right to view the artist's biography, and view the photographs from the collection page or from the map showing where the photographs were taken.
Artist talk and slideshow by Zach Sensabaugh: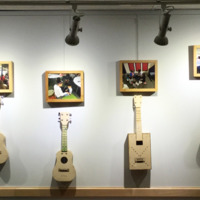 Thank you for visiting and enjoy the exhibit!
JMUke is a community­-based music group that engages people across the lifespan in participatory-based music-making, music learning, and community development. Since Spring 2017, JMUke has hosted countless "Strum and Sing" jam sessions and ukulele building activities all across the Eastern Seaboard. Various groups inspired by JMUke have begun to pop up in communities around universities such as Eastern Illinois University, Central Missouri State University, and Oregon State University. In this exhibit, you get a glimpse of the sights and sounds of JMUke jam sessions along with the physical artifacts including various iterations of a ukulele kit created through the group.
Enjoy this video overview of the exhibit: