Welcome to Exploring Rockingham's Past, or ERP as we like to call it!
Through the collaboration of many community actors and institutions, ERP exists to make local records more accessible. Each year, a graduate student of James Madison University partners with local Circuit Court Clerk, Chaz Haywood, to make select collections digitally available.
On this page, you will find information about our most recent digital collections and general updates about the project. To explore all digitized collections visit the "Browse Digital Collections" tab in the menu above.

In addition, ERP does provide information on collections housed by the courthouse that are not digitized. If the record group has not been digitized a note has been made at the top of the finding aid. For further information about all collections visit our "Finding Aids" page.


Finding Your Family
Much of what ERP makes available will be of great use to genealogists and those interested in simply learning more about their familial past. To facilitate local researches' needs and interests, we have tried to index all surnames referenced in the records. A system of "Tags" is used to indicate the surnames associated with records across all collections. If you would like to search ERP's records by surname visit the "Browse Items" tab in the menu box above and then choose the "Browse by Tag" link located in the middle left of the newly loaded page. You may also navigate there by clicking this link.

Please note that while we strive to include every surname mentioned in the records, there is the possibility that some were missed. You may also search for your family using the search box located at the top right-hand corner of the page.

For more tips on how to best use the site, please visit the "Help" page.


ERP's Newest Collection
350 documents relating to the Overseers of the Poor of Rockingham County have been digitized and made accessible! These records illustrate the system of local public welfare in the valley from 1787-1871. Click this link to view the Overseers of the Poor Collection.
Featured Collection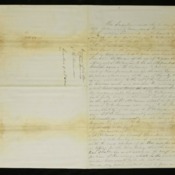 Series III is comprised of Indentures of Apprenticeship, which were formal contracts created by the overseers to bind poor or orphaned children to a…